If you are a business owner who relies on cargo shipments to get your products to market, then you know just how important it is to ensure that those shipments arrive at their destination safely and securely.
Unfortunately, cargo theft is on the rise and it can be very costly for businesses that fall victim to it. That's why it's essential to partner with a freight forwarding company that can help protect your cargo during transit. This blog post will discuss some of the best ways to protect your shipment using a freight forwarding company.
So, if you have been searching for a 'freight forwarder Liverpool' that specialises in cargo and its safety, you are in the right place. Our team here at MA Logistics have been offering clients solutions for several years, during this time we have built up a reputation that is second to none. If you are ready to find the best company for you an your cargo, pick up the phone and speak to one of our freight forwarding experts today, we are always more than happy to help in any way we can.
What Dangers Are There For Cargo?
Cargo is at risk of theft, loss, or damage while in transit. It's essential to understand what the dangers are to take measures to prevent them from happening. The following are some of the most common hazards for cargo shipments:
Theft 
Theft can occur during loading or unloading by an employee who is not authorised to handle freight, as well as from thieves who break into warehouses or trucks while parked overnight on long-distance trips.
Loss 
Cargo can also be lost during transit due to accidents, weather conditions, or other unforeseen circumstances.
Damage 
Cargo can be damaged during transport by mishandling, poor packaging, or contact with other items in the shipment.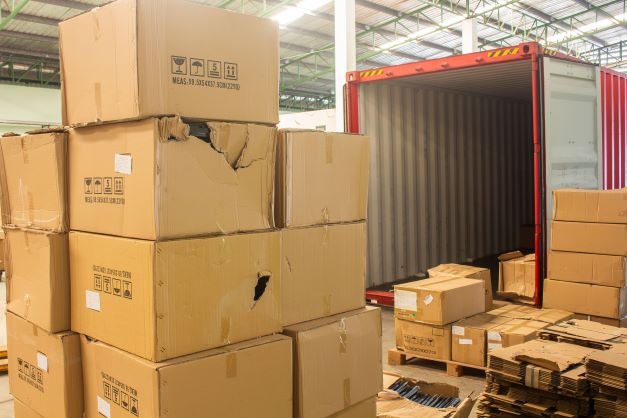 How to Protect Your Cargo During Transit?
A freight forwarding company can help you protect your cargo from these dangers by taking the following measures: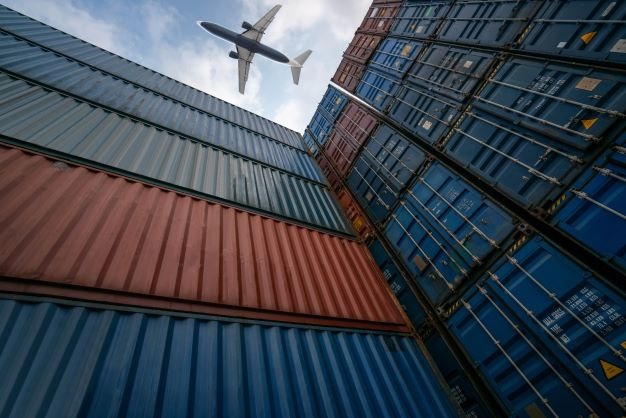 Screening Employees 
Freight forwarding companies should screen their employees to ensure that they are trustworthy and qualified for the job. All employees must undergo a background check and drug testing before working in any capacity.
Security Systems 
Freight forwarding companies use high-tech security systems to protect cargo from theft, loss and damage. These systems include surveillance cameras, alarm systems and tracking devices.
Protective Packaging 
Freight forwarding companies use specialised packaging materials that help protect cargo from damage during transit. This includes cushioning material, bubble wrap and stretch wrap film.
In addition to these measures, freight forwarding companies can also provide you with insurance coverage for your shipments. This can help offset the cost of any losses or damages that may occur during transport.
When selecting a freight forwarding company, be sure to ask about their security measures and protective packaging procedures. By choosing a company that takes cargo safety seriously, you can rest assured that your products will arrive at their destination safely and securely.
What Are the Benefits of Using a Freight Forwarding Company?
Partnering with a freight forwarding company can have many benefits for your business, including the following:
Reduced Costs – A freight forwarding company can help you save money on shipping costs by negotiating discounted rates with carriers and providing efficient order processing.
Eliminates Hassle – Letting a freight forwarding company handle your shipping needs means that you won't have to worry about tracking down carriers or negotiating rates with them. This can free up time for other tasks within your business, such as marketing efforts or customer service issues.
Better Tracking – A freight forwarding company can provide better tracking services than most carriers offer on their own. This means less stress and fewer headaches for you!
Increased Security – A freight forwarding company will provide additional security to protect your shipments from theft, damage, and loss. They also offer insurance coverage that can help offset any costs incurred during transit if something happens while in their possession.
Convenience & Flexibility – Freight forwarding companies are very flexible regarding shipping needs. They can accommodate various shipment sizes, weights, and delivery schedules.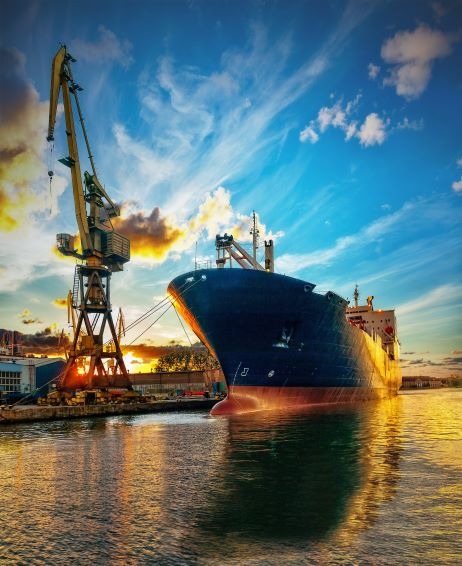 FAQs
What is the difference between international and domestic freight forwarding?
International and domestic freight forwarding are similar in that they both provide services to help with moving items from one location to another. 
The differences lie mainly in the distance the items need to travel; some companies specialise only in domestic shipment while others can handle both types!
How much does freight forwarding cost?
The cost of freight forwarding depends on many factors such as the size and weight of your shipment; distance travelled, type of shipment (i.e., air freight vs sea freight), and whether or not there are any other special requirements like refrigeration needs or hazardous materials being shipped.
What is a freight forwarder?
A freight forwarder is an agent who arranges shipments for clients on behalf of carriers, including storage services at port facilities until they arrive safely at their final destination. They can also provide customs clearance for your goods, making the process much smoother and less stressful for you.
Is Your Cargo Protected?
Cargo shipping is a huge industry, and it's only going to continue growing in the years to come. By understanding the basics of cargo shipping and working with a freight forwarding company, you can ensure that your goods make it to their destination safe and sound. If your business is looking to expand into new markets, freight forwarding is a must! Please check with the Government website for more information.
Cargo shipping can be a massive hassle if you don't know what you're doing. But by partnering with a freight forwarding company, you can rest assured that your products will arrive at their destination safely and securely. We hope this blog has helped inform you about freight forwarding. If you still have questions the M.A. Logistics team is here to help. Contact us today.