When you think of global trade, one port stands out above any other: the Liverpool docks. Located at the northwestern tip of England, they've been vital to international commerce since 1803, when a German merchant ship unloaded its cargo into their waters for the first time. 
From then until now, these iconic docks have kept up with changing times and technologies – managing everything from precious gems to vital raw materials – enabling them to stay ahead in a competitive world market. It is renowned worldwide for being one of the most iconic docks, most efficient and used by millions of consumers worldwide without even knowing about it. 
In this article, our team at MA Logistics looks at what makes Liverpool Docks such an influential force in global trade – both historically and currently – and how it continues to shape supply chains across Europe and beyond. Let's take a trip down the history of one of the most important docks in the UK together; if you have any questions or queries, please be sure to reach out to our team. 
You can reserve our services, such as road, air, or sea.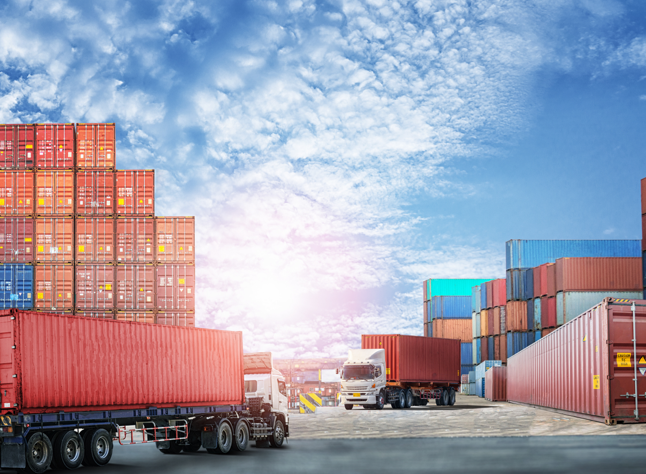 1952 – Awarded Grade Listings 
Following the war, the Dock was given Grade I listed status. It is currently home to the most extensive single collection of Grade I listed buildings in any UK location. Its well-known cast iron columns have a diameter of four feet and a height of 25 feet, and the structure's five blocks of five-story warehouses are constructed using more than 23 million bricks.
1972 – Silence Falls
The entire South Docks complex is shut down and quieted while the silting of the Albert Dock gets started. The city's pioneering spirit needs a new purpose as containerisation shifts the dock concentration northward to Seaforth.
1976 – Protection Plans 
Liverpool City Council has designated the Albert Dock a Conservation Area to protect its distinctive architectural and historical values. The Mersey Docks and Harbour Board had proposed tearing it down in 1960 and 1966, but with its new status, its existence is assured.
1981 – Regeneration Era
The entire Albert Dock facility is deserted by 1981. The Merseyside Development Corporation was established to revitalise Liverpool's ports and waterfront. The Arrowcroft Group presented the MDC with their ambitious plan in 1982 to revitalise the deserted complex and create a mix of commercial, recreational, and residential uses. 
Arrowroot project handled the estate's infrastructure refurbishment through its subsidiary, The Albert Dock Company, and then committed more than £100 million to develop the different uses today. 
To oversee and maintain the exterior spaces, Arrowcroft established Gower Street Estates in collaboration with the MDC. For 33 years, Arrowcroft held onto the majority of the commercial components before selling them to a sizable UK pension fund in 2016.
1988 – Recognition From Royalty 
This Morning, a revolutionary new ITV programme, is carried into homes all around the country and features The Dock's distinctive columns. When Judy Finnegan and Richard Madeley gaze out over the Dock and its movable weather map, they transform the face of daytime television.
In conjunction with the opening of Tate Liverpool, HRH, the Prince of Wales, visited Liverpool to reopen the Dock.
2004 – World Heritage Status 
The Dock becomes one of the focal points of Liverpool's UNESCO World Heritage classification, together with the Three Graces atop the Pier Head. It was recognised as a mercantile marine city and continues to serve as an illustration of one of the world's foremost trading hubs in the 18th and 19th centuries. 
The development of the British Empire, immigration to America, and Liverpool's role as a leader in dock technology, shipping, and port administration were all made possible by Albert Dock.
2013 – Silver Celebrations 
After 25 years, the Dock has recovered and is at the centre of Liverpool's cultural conscience. 
Along with a rainbow of stores, pubs, and eateries, it is home to cultural behemoths like Tate Liverpool, The Beatles Story, the Merseyside Maritime Museum, and the International Slavery Museum. 
The Making History campaign is created to honour its significance in Liverpool's economic, cultural, and social history. It includes an audio tour and an online story-telling archive.
2018 – Onward Bound 
Over six million tourists visit the Albert Dock annually to take advantage of all its different experiences. The newly acquired property's owner, Aberdeen Asset Management, has outlined its plans to expand the Dock's retail and recreational offerings, referring to the property as a "one-of-a-kind destination." 

Choose MA Logistics In Liverpool For Your Logistics Needs Today! 
The Liverpool Docks have a long and impressive history of being at the forefront of global trade. Thanks to its strategic location and willingness to invest in the latest technologies, the Liverpool Docks can provide an efficient service unrivalled by other ports worldwide. 
If you're looking for a logistics partner to help you take advantage of the Liverpool Docks, look no further than MA Logistics. We have a team of experienced professionals ready to work with you to ensure that your goods arrive on time and in perfect condition. 
Having worked in Liverpool for several years, we understand how the docks work and offer road solutions, and air freight from the local airports, all you need to do is speak to our team today, and we will be more than happy to help you. 
Contact us today to learn more about what we can do for you.