What does Air Freight Involve? 
When it comes to shipping your products, it's so essential that you've considered the different options available to you – and one such option is air freight. However, before you decide on whether or not this could be the ideal solution for your needs, it's well worth considering how the air freight process works – and fortunately, our team is on hand today to give a little more guidance in this regard!
Air Freight is Becoming An Increasingly Popular Delivery Solution!
Have you ever wondered how air freight works and whether it might be a good solution for your own transport needs? There are numerous benefits associated with choosing air freight delivery methods. With this in mind, we have outlined some of the critical factors you'll need to know to ensure that you're clear on how the air freight process works overall.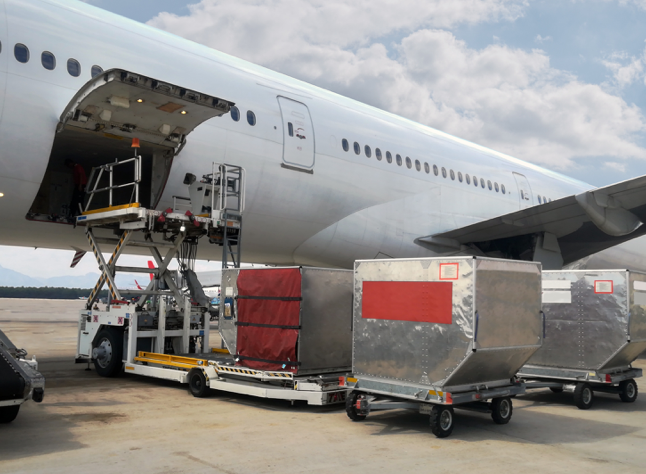 The Key Types of Air Freight You Should Know
If you've been trying to decide whether or not air freight could be an optimal solution for your own freight shipping needs, then it's worth considering the three main types of air freight. These are:
Consolidated freight (one flight with numerous different shipments)

Direct service (a shipment is transported within a scheduled plane's hold)

Charter freight (when an aircraft is hired solely for one delivery – rare and expensive)
With the three above points in mind, it's well worth considering the different options that might be open to you. After all, there's more than one way to arrange for delivery. And with this in mind, there could be plenty of potential for your own freight shipping needs when you choose air freight.
How to Use An Air Freight Company And The Steps It Involves
#1 Reaching Out To An Air Freight Company 
Perhaps unsurprisingly, the first step involved in air freight services is reaching out to an air freight company – something that's also one of the most critical steps in the entire process.
Indeed, choosing the right air freight company is crucial for the overall procedure's success. The expertise, professionalism, and security that your preferred team provides will all impact the final quality of service you receive. So, please don't compromise here; take the time to carefully consider the services provided by each air freight team so you can be confident that you've hired the best-suited team to help with your own delivery needs. 
#2 Preparing The Shipment For Export
Once you have chosen an experienced and professional air freight team, the next step is to prepare your shipment for export. As well as ensuring that the products within the shipment themselves are safe and secure, you will also need to check that your shipment adheres to the requirements of the shipping service provider. Finally, you'll also need to complete any relevant paperwork relating to the export of a shipment.
During the preparation stages, your shipment will likely be weighed. Depending on the air freight service provider's policies, many shipments are charged based on weight rather than dimensions, so this is well worth considering; any unnecessary excess weight will cost your firm more!
#3 Arrange Shipment To The Airport
Once everything's signed and in place, you'll need to arrange the shipment of your packages or parcels to the airport. In a handful of cases, your air freight provider may be able to help with this; however, on the whole, the responsibility will be on you to ensure that your shipment arrives at the airport safely and in a ready-to-load condition.
#4 Clearance And Loading
You've gotten your shipment to the airport – but before it can be loaded onto the plane, the shipment will first be checked to ensure that it is suitable for export. Once clearance has been approved, the cargo can then go onto the plane; fortunately, you don't need to worry about this bit yourself, as your air freight provider should have the necessary equipment (such as telehandlers) to arrange this.
#5 Arrival
Finally, your parcel or shipment will arrive at its destination – and from here, the air freight crew will help offload the shipment from the plane. From here, you'll need to arrange a final delivery solution to get the products from the airport to their target destination, which will naturally vary depending on the type of product and the journey to the final destination itself.
Does Air Freight Meet Your Needs? 
If you've been looking for the best possible shipping solutions, then air freight may be one such option you've considered. Today, we've outlined how the air freight process works and some of the critical factors you should know about air freight; hopefully, this will help you make the most effective decisions for your shipping needs overall. And remember! While air freight can sometimes be costly, it offers some of the best shipping.
Our team here at MA Logistics can provide you with a range of shipping services including the following; sea freight, air freight, and road freight. If you would like to find out more get in touch today. If you would like to learn more about How To Protect Your Cargo Using A Freight Forwarding Company we have the blog for you.