At M.A Logistics, we pride ourselves on being one of the leading air freight forwarders in the UK. We can provide a wide range of air freight forwarding services to both individuals and businesses in Liverpool and across the UK. With our global connections, we can transport your items in the safest and fastest way possible.
Whether it's goods for a retail business or even furniture for your own home, we can transport it for you. With our air freight options to choose from, we will ensure you choose the best option for your requirements. International freight forwarding is a complicated business but for any Liverpool air cargo services you might need, you can get in touch with one of our team members today.
We are an air freight company that offer a complete range of air freight services and international shipping; we have extensive industry knowledge. We undertake all types of air freight work, including express door-to-door service, consolidation services, daily departures and hazardous cargo. Our global cross-trade services include packing and unpacking as well as customs clearance. For more information on our services or if you have any questions, then please contact us today!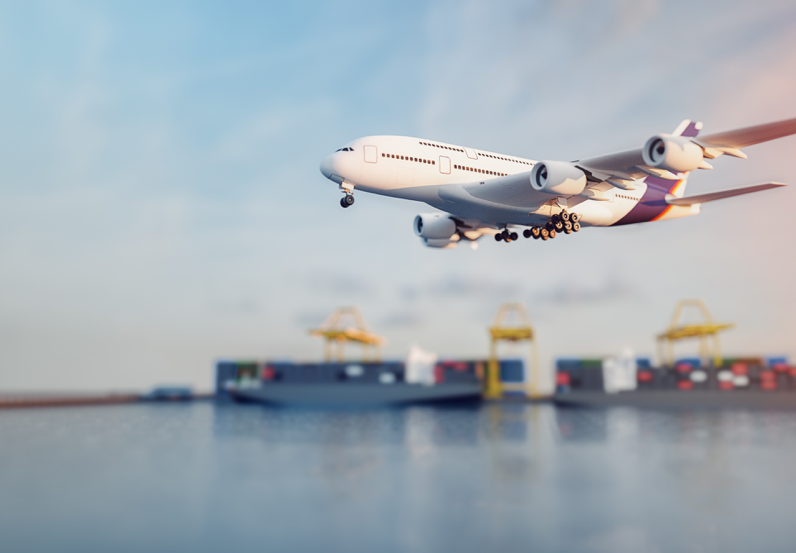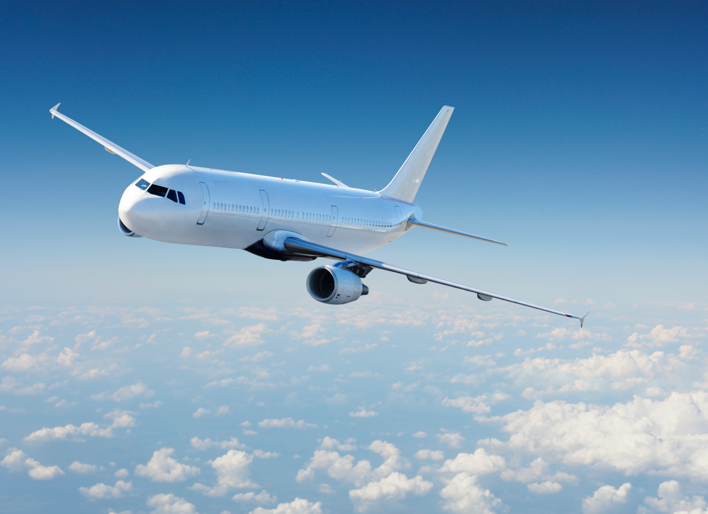 Air Cargo UK & International Freight Forwarding
When you require air freight specialists, you can be sure to count on the team at M.A Logistics, we have many years of experience when it comes to air freight in Liverpool and across the UK. You can trust that you're in the right hands as we ship items in the most secure, safe and reliable way.
At M.A Logistics, we only ship items to the highest standards and as well as a quality service, you can also count on us to ensure value for money services and competitive prices. You won't find Liverpool air cargo services like ours, our cargo handling skills are second to none.
Renowned across the UK, when it comes to the top of the range air freight services, M.A Logistics will make sure that you receive the best services possible. We also aim to keep our clients and customers up to date with the status of their parcel or package.
As well as providing a quality service, we aim to offer affordability, so no matter what you are sending or receiving, call the team at M.A Logistics. You can even track to see if your items have left or arrived at the Liverpool John Lennon Airport.
Do You Need Air Freight In Liverpool?
If you are in search of air freight services in Liverpool or across the UK, be sure to call on the team at M.A Logistics today. We have years of experience within the air freight industry, so with this in mind, when looking for air freight services in the UK, we are the team to call upon.
Air cargo services might seem complicated but choosing us as your Liverpool air cargo service experts we are more than capable of taking the stress away from you.
We are home to a highly knowledgeable team and will be on hand to support your needs, no matter what, for air cargo in Liverpool and the UK, our team will always be on hand to assist, we offer all types of freight so whatever your requirements, make sure you call on our team today. If you need us to deliver your products or possessions across the world, we have you covered.
Air Freight Service
There are a number of individuals and businesses that require air freight which is why we offer a number of air services including next day air transport services. As professionals in the air freight industry, we aim to provide a first-class service ensuring your goods are transported safely and securely.
We have worked with a range of sectors over the years and know the best mode of transport to take; ensuring your goods are delivered safely and in a timely manner. From China to Australia and many more, we can provide freight forwarding to and from a number of popular destinations.
We offer a complete range of air freight services. We undertake air freight work of all sizes and have extensive industry knowledge. Some of the air freight services we can provide are:
Express door to door

Consolidation Services

Daily Departures

Hazardous cargo

Packing

Global Cross Trade Services

Worldwide Network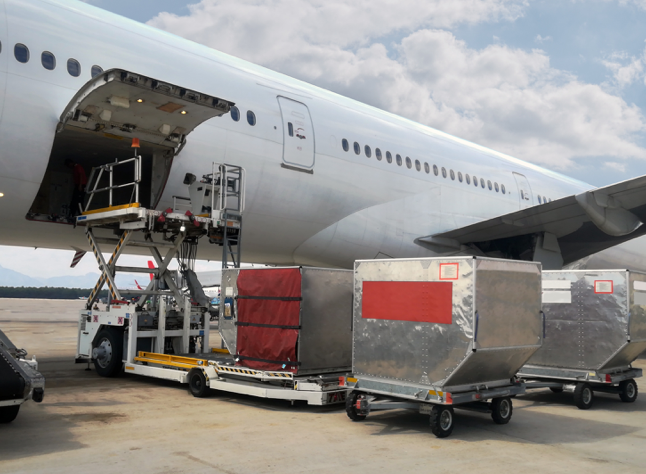 Air Freight Services from China to the UK
Airfreight from China to the UK has become a very competitive and popular service with the fast transit time. For urgent air cargo, M.A. Logistics can offer an express airfreight service at affordable rates. As members of the IATA (International Air Transport Association), M.A. Logistics has direct contracts with all airlines, aircraft carriers and has signed contractual rates across the world, therefore are able to offer competitive rates with an express and reliable air freight service to countries worldwide.
In general, the airline's transit time from China is no longer than 10 working days. Only 3~5 days in most cases. This is a vast reduction compared to ocean freight. Nowadays, the fast delivery time alone from air freight and aircraft carriers can make a huge impact on a business niche.
If you need to transport your goods in a hurry, air freight is by far the best shipping option for your needs. It is the fastest and most convenient method – an eight-hour flight can take up to eight days at sea, which is unsuitable for time-sensitive goods. At M.A. Logistics, we make the process even simpler, whatever your destination, as we handle all the paperwork and provide insurance for all of our commercial and private clients. All of our prices quoted typically include customs clearance and delivery to your door unless you wish to arrange this yourself of course.
When calculating air freight costs everything is by weight so if you have bulky cargo, convert it down using a volumetric conversion (length x width x height) in order to get the weight that the cargo will be rated against. This is done using a simple formula of length x width x height giving the total cubic measurement and then you divide it down by 0.006.
So, for instance if you had a 20kg package but the size was 60x50x50cm this would equate to 0.15cbm / 0.006 = 25kgs.
M.A. Logistics is now offering cargo insurance for all shipments at very cost-effective prices.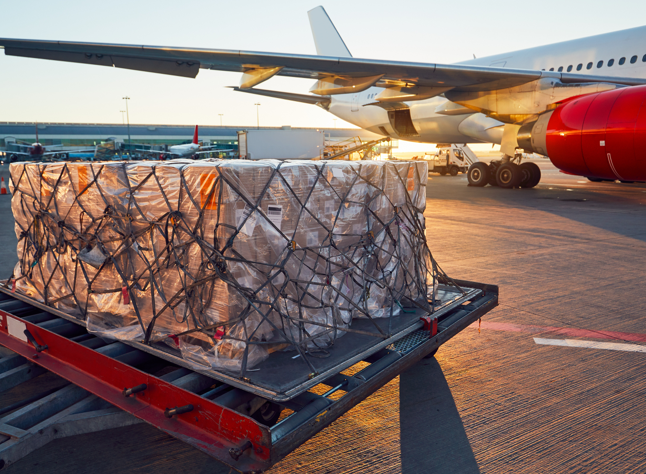 Air Freight Service
At M.A. Logistics Ltd, we understand that customers choose air freight for speed and urgency. Our service reflects this by negotiating the most competitive pricing using reliable, premium airlines. By using our extensive and knowledgeable network of dedicated agents throughout the world, we are also in a position to offer combined sea/air transportation.
We aim to provide a wide range of air freight forwarding services to our customers and clients across the UK, with this in mind at M.A. Logistics it's our aim to make sure that goods are transported in the safest and fastest way possible, what's more, are we also aim to provide a range of related services such as storage and delivery services, not just sea freight.
Our sea freight shipping is available virtually anywhere and everywhere across the globe. From local businesses to international companies, at M.A. Logistics we will ensure that we can help and support all types of businesses and brands. At M.A. Logistics our team will work closely alongside you to make sure that all of your air freight needs are met, with this in mind we'll ensure that you receive both a professional and efficient service.
When you require an air freight forwarder in the UK, be sure to make M.A. Logistics your first choice. We have a wealth of experience in the sea freight industry and can transport any type of item, we can even offer you road freight and sea freight services. If you are wondering whether Sea freight or Air freight is right for you why not check out our blog on the topic.
Our team can offer you our air freight services in the following locations; Birmingham, Bristol, Felixstowe, Leeds and Manchester.
Looking for an Air Freight Company In Liverpool?
Choose M.A. Logistics
For airfreight in the UK, look no further than M.A. Logistics, we have got you covered. When it comes to needing a reliable air freight forwarder in the UK make sure that M.A. Logistics is your first port of call. We have a wealth of experience in the freight industry and can transport any type of item, whatever your needs or requirements.
Our air freight forwarding service is available to clients across the UK and we can ship items to or from a country of your choice. No matter what your air freight forwarding requirements may be, we have more than got you covered. For air freight services or more information or to arrange air freight forwarding in the UK, be sure to contact us today.
Frequently Asked Questions about Air Freight
At M.A. Logistics we try to make our air freight prices as simple as possible, below is what you will need to get a quote from our customer support experts:
Weight and Dimensions/Volume of your goods

Flight terms that your supplier is offering

The outbound port

Where the goods are being delivered to
Airfreight cost is calculated by the volume or the weight. It's normally the volume, which is why we need to know the dimensions of your shipment to get you a competitive price and shipment cost.
There are three factors to consider when choosing the best shipping service and method. First, consider what you are shipping and its dimensions.
For items that are heavier than 200kg or a large volume, Sea shipping is the most cost-effective, allowing you to ship more at a lower rate.
The second consideration is how fast it needs to arrive at the destination and transit times. If time is a factor, air shipping is the way to go. Packages shipped via air usually arrive within 2 to 14 days. On the other hand, packages shipped via Sea shipments take approximately 35 to 70 days to arrive.
The third consideration is determining your shipment budget. If cost is not an issue, air shipping maybe your best option. However, the budget-conscious will find Sea shipments to be more cost-effective.
At M.A. Logistics, our company is known for our reliable and trustworthy freight shipment service across the globe don't be hesitant to choose M.A. Logistics, operating from our depot in Essex and nationally throughout the UK. We specialise in shipping and shipments to the Far East, Australasia and the Americas. We can also assist with customs clearance and custom, ensuring high-value shipments and express service.