Sea Freight UK
At M.A. Logistics we pride ourselves on being one of the leading sea and ocean freight forwarders in the UK. We can provide a wide range of freight services with our range of global connections, we can transport your items in the fastest and most efficient way possible.
No matter whether it's goods for your business or furniture for your home, we can get your items to you or their destination in a quick and safe manner.
We work across some of the largest seaports in the UK and across the globe, you can trust you are in safe hands when you choose M.A Logistics. We have a number of years' experience in the sea freight industry and have become renowned across the UK for the sea freight services that we offer.
With the reputation we have built over the years, we certainly don't need to go "door to door" to attract new clients. Much of our business comes from referrals from existing customers.
Not only do we offer cheaper delivery prices per cubic meter than most other ocean freight companies but we always do our very best to ensure your desired delivery date is met so whether you're looking to transport large shipments or smaller quantities of goods, we are ready and waiting to help in any way we possibly can. Be sure to contact us for all your sea shipping needs!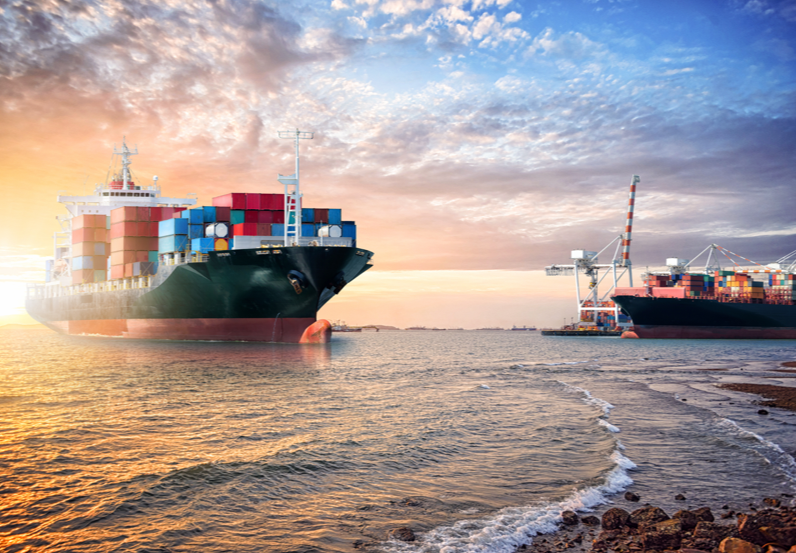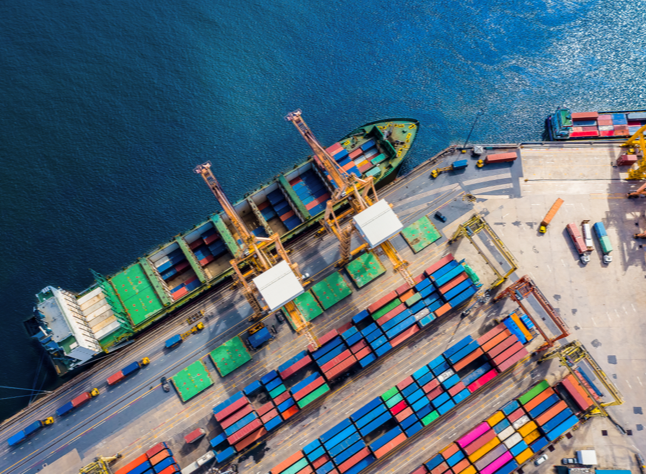 What is Sea Freight?
Sea freight is a common way to transport goods across the world using cargo ships, full container loads provide a single shipment that is loaded onto a container. There are a number of different forms of sea freight, which includes;
Full container load (FCL) in which a single shipment is loaded into a container that might be from 20 – 45 feet long
Less than container load (LCL) where several shipments share a container and are split at their destination
Roll-on roll-off (RORO) in which lorries and other vehicles drive onto the ship with their cargo is safely secured for the journey, and then simply drive off at their destination
Dry bulk shipping, is used for commodities such as metals or aggregates, and can be dropped or poured into the hold of a ship rather than being loaded on in containers.
Ocean Freight Shipping
When it comes to freight shipping, at M.A. Logistics can always be on hand to help, we work with some of the largest port controllers in the world and across the globe, with this in mind, we have years of experience in the freight shipping industry.
Should you be looking for ocean freight services across the UK and overseas, we have become the first port of call for many sea freight forwarders.
When you're looking for an ocean freight service, make sure that you call on the services of M.A. Logistics today. Many businesses and individuals may need freight for various reasons, with this in mind we have a range of freight shipping options available.
What's more, we make sure that we transport your ocean freight goods safely and securely. For more information on freight shipping, get in touch with M.A. Logistics today.
Our sea freight shipping covers a number of international destinations and our global connections mean that we can provide customers with the best air freight and ocean freight shipping services. We can tailor our shipping services around your requirements and our dedicated team can always be on hand to provide assistance. We can also provide our container delivery services to and from the UK and worldwide.
Sea Freight Services
At M.A. Logistics Ltd, we have all the experience needed to offer you the best in global transportation solutions. Whatever your international sea freight needs, supply chain inbound, outbound, and cross trade services, full and part container loads, M.A. Logistics Ltd has it covered efficiently and effectively.
By negotiating from a position of strength with the major shipping lines, we can offer solutions, individually tailored to meet our clients' needs. If you're based anywhere in the UK, or further afield, and are looking for a company that specialises in sea freight, then please get in touch with us for your sea freight quote today. You can even get a quote from us for road freight services and air freight services as well should you wish.
We offer a comprehensive service working with clients across the UK and worldwide. Some of the services we can provide are:
Groupage (LCL)
Consolidation Services
Full Container Load
Break Bulk
Project Cargoes and Out Of Gauge
Global Cross Trade Services
Container Load and Unloading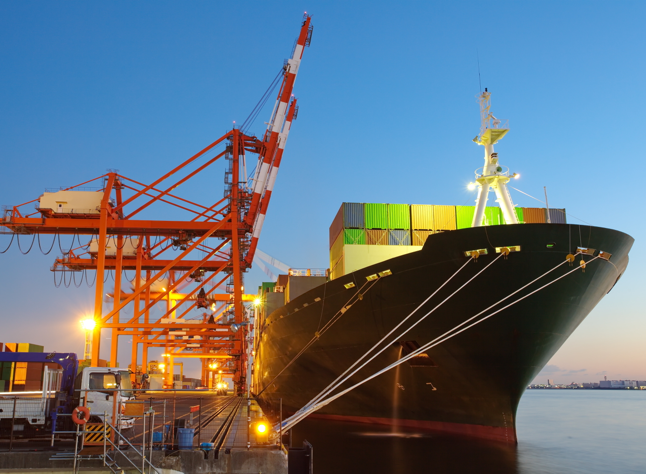 Sea Freight Forwarding
For sea freight forwarding services, get in touch with M.A. Logistics today, we have worked in a range of sectors over the years and know the best mode of transport to take, especially when it comes to sea freight. We will ensure that all of your goods are delivered timely and safely, our sea freight covers the UK and worldwide.
Should it be your first time using a sea shipping service, don't worry, our team of experts will work closely with you to make sure that you understand the process and the shipping journey that will be involved. We have been shipping goods internationally for years now, so from Europe to South America and many other destinations worldwide, we can get your cargo from door to port in the most cost-efficient way.
What's more, is we can also provide advice and guidance on the required sea freight importing and exporting documents that you may need. We make it our priority to provide you with both a stress-free and professional sea shipping service.
Whatever your needs, get in touch with M.A. Logistics for sea shipping services, we have always got you covered for small and large quantities of cargo.
Sea Freight Companies
At M.A. Logistics we aim to provide a wide range of sea and air freight courier services to our customers and clients across the UK, with this in mind at M.A. Logistics it's our aim to make sure that goods are transported in the safest and fastest way possible and what's more, we also aim to provide a range of related services such as storage and delivery services, not just sea freight.
Our sea freight shipping and air freight services are available virtually anywhere and everywhere across the globe. From local businesses to international companies, at M.A. Logistics we will ensure that we can help and support all types of businesses and brands and all sizes of shipments. Air freight times can be faster but for things like transporting heavy machinery goods correctly, sea freight would be the best way.
At M.A. Logistics our team will work closely alongside you to make sure that all of your air and sea freight needs are met, with this in mind we'll ensure that you receive both a professional and efficient service. Whichever container your cargo is in, we always make sure it is safe and secure and your shipment arrives intact.
When you require a sea freight forwarder or air freight in the UK, be sure to make M.A. Logistics your first choice. We have a wealth of experience in the sea freight and air freight industry and can transport any type of item in a cost-effective fashion.
All of our delivery shipments are labelled with the correct shipping documentation which is important, especially for time-sensitive cargo.
.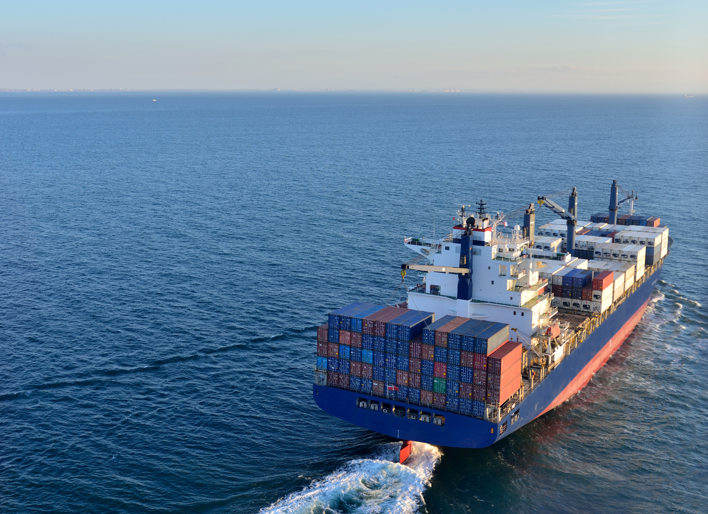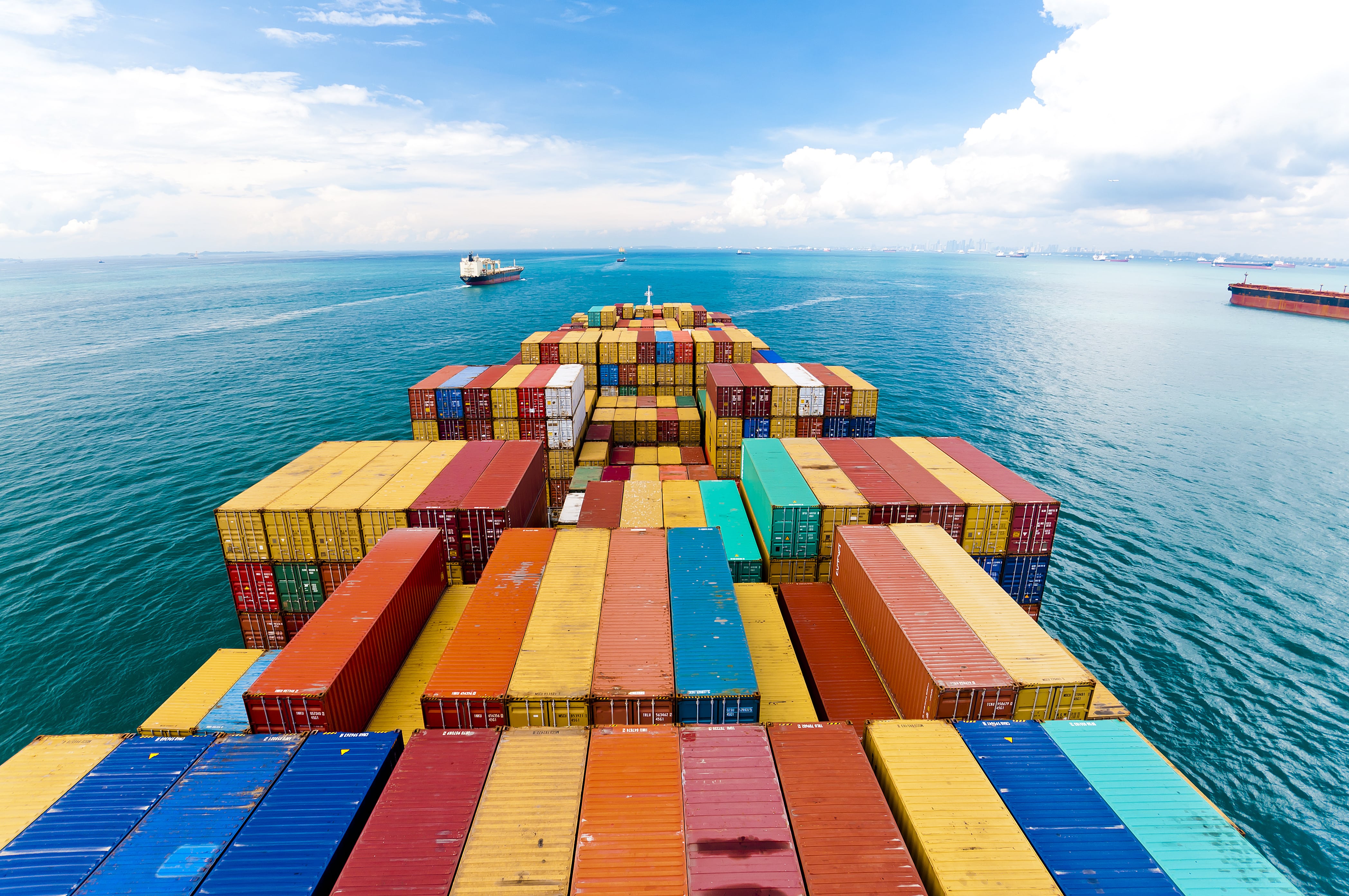 Sea Freight from China to the UK
Sea freight from China to the UK comes into play often when urgent cargo is required. This is obviously a more expensive method of moving goods usually, but we can offer good prices for sending and receiving by sea from most major UK airports.
Transit times vary depending on cost and urgency, but we can arrange to suit your requirements. M.A. Logistics can handle freight shipping via sea or sea.
M.A. Logistics International Freight Services offers a high-quality sea freight service from the UK to China as well as China to the USA and many other countries. We specialise in global freight forwarding services, especially to China and the Far East, Australasia, and North America. Also, our sea freight rates are highly competitive for both high quantities and lower loads, ensuring that we are the most cost-effective way for transporting goods.
Our services are popular amongst commercial and private clients because of their convenience, speed, and excellent service. We provide honest, accurate quotations for your order and extensive support service to give you advice and guidance throughout the process.
Having offered sea freight from China to the UK for some time now, we have become the first choice for many. Nothing is off-limits for us, so if you're looking to ship goods from China to the UK, let none other than our professionals at M.A. Logistics help.
Fequently Asked Questions
Looking for a Shipping Company? Choose M.A. Logistics
For sea freight in the UK, look no further than M.A. Logistics, we have got you covered. When it comes to needing a reliable sea freight forwarder in the UK make sure that M.A. Logistics is your first port of call. We have a wealth of experience in the sea freight industry and can transport any type of item, whatever your needs or requirements. Our sea freight forwarding service is available to clients across the UK and we can ship items to or from a country of your choice. No matter what your sea freight forwarding requirements may be, we have more than got you covered. For sea freight services or more information or to arrange sea freight forwarding in the UK, be sure to contact us today.